Social Wi-Fi and Analytics
AirTight Social Wi-Fi is an innovative platform that integrates Wi-Fi access and social networking to facilitate omnichannel communication for enabling user communities and engagement.
AirTight Social Wi-Fi and Analytics for the Retail Store of the Future
Where Clicks Meet the Bricks
The retail store of the future will deliver a seamless and personalized consumer experience with omnichannel retailing to gain and sustain a competitive advantage and drive higher sales. Two technologies are poised to play a key role in this transition: Wi-Fi and Social media, the two de-facto modes of communication of this mobile age. AirTight Networks combines these two technologies along with its industry-leading Wi-Fi monitoring and analytics technology to deliver a unique Social Wi-Fi and Analytics solution for retailers ready to move to the store of the future – today.
In-Store Wi-Fi: Beyond Just Access
Going beyond simply providing reliable, high-speed Wi-Fi for in-store applications and free guest access, AirTight's Social Wi-Fi and Analytics solution (Figure 1) enables retailers to derive business intelligence from real-time and historical Wi-Fi analytics; convert customers into loyal promoters via integration of social channels and customized Wi-Fi captive portals; optimize business operations and marketing strategies; and in turn, increase revenue and brand equity.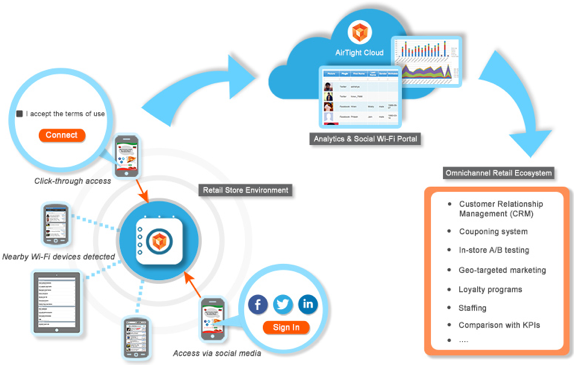 Figure 1. AirTight Social Wi-Fi and Analytics in action.




AirTight Wi-Fi access points (APs) come built-in with a patented Wi-Fi monitoring system renowned1 for its application as a wireless intrusion prevention system (WIPS) and for regulatory compliance, e.g., PCI DSS. By monitoring across all Wi-Fi channels, AirTight APs can detect the presence of Wi-Fi devices in the vicinity, including those that may not be connected to any Wi-Fi network. With most consumers carrying Wi-Fi enabled smartphones and tablets, detecting the presence of these devices, their location and their behavior can provide statistically significant data on the volume and nature of footfall in and around the stores. Insights gained by mining this data can in turn be used by retail IT as well as non-IT teams such as Operations and Marketing to optimize store operations and customer engagement.




Empowering Guest Wi-Fi with Social Media
Based on the business intelligence, retailers can integrate social media channels with AirTight's customizable guest Wi-Fi captive portals to better engage with their customers and turn them into loyal promoters, encourage them to opt into marketing programs, for instance, via Facebook Connect and reach out to them via geo-marketing campaigns, e.g., push coupons or special offers.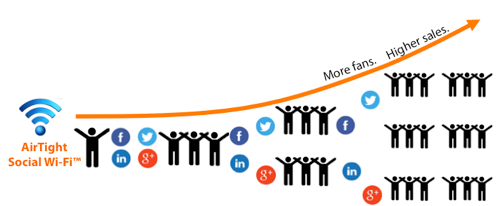 Figure 2. Harnessing the power of social media via Wi-Fi.




It's no secret2 that "Fans" or "Followers" are more likely to continue using a brand, to share information with others and to engage with the brand by sharing their experiences. AirTight Social Wi-Fi provides retailers with an omnichannel way to socially engage with their customers in and around the store.

Step 1. Customize the Guest Wi-Fi captive portal with your brand and integrate your social channels such as Facebook, Twitter, LinkedIn and Google+. On connecting to the Guest SSID, users will see your branded captive portal. They can then use the social channel of their choice to log in and enjoy the Guest Wi-Fi access.

Step 2. You can readily implement various incentives or social payment workflows with AirTight Social Wi-Fi. For instance:
Sign up your Guest Wi-Fi users as a Facebook fan or a Twitter or LinkedIn follower; or
Let them spread your custom message or special offers with their friends or connections; or
Let them opt in to share their public information from social media sites; or
Encourage them to register and opt in to your offline and online marketing programs.
Step 3. Finally, your Guest Wi-Fi users can be redirected to your chosen webpage, e.g., your website, an online ordering portal, or a landing page with a special offer for your loyal promoters!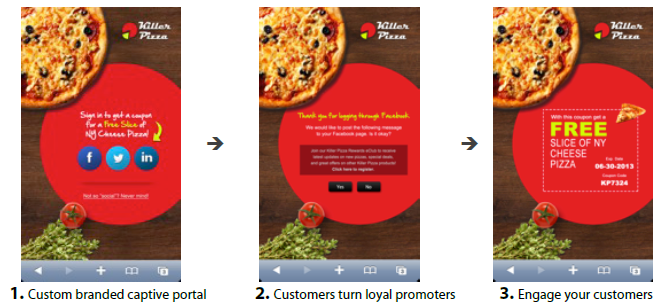 Figure 3. AirTight Social Wi-Fi workflow.




AirTight Wi-Fi Analytics – A Level Playing Field for Brick-and-Mortar Retailers
For over a decade, online retailers have had the advantage of insightful analytics about their customers, e.g., which online promotions get most "clicks," which product pages do they visit before making a purchase, what is the conversion rate, etc. Equipped with such business intelligence, online retailers have optimized customer engagement and acquisition, and grown their revenue at a much faster rate3 while their offline counterparts have had to deal with eroding customer loyalty and limping sales.
But with AirTight Wi-Fi Analytics, brick-and-mortar retailers finally have a level playing field to compete and flourish with similar type of business intelligence about their consumers in and around the physical store. For instance, by understanding patterns of Wi-Fi usage and types of devices, retail IT teams could do a better job of network and bandwidth provisioning. The Operations departments could evaluate if certain sites need more staff on the floor at certain times of the day or days of the week. While the Marketing teams could do real-life A/B testing and check if a certain marketing campaign attracted more foot traffic and increased sales, or they can design targeted marketing (e.g., coupons, daily or weekly specials) to customers who have opted in to their marketing programs via social media.
AirTight Analytics Engine
Metrics
(What can you measure?)
Analysis
(How can you report?)
Presence Analytics

By times of the day


Daily, weekly, monthly trends


By location (specific store or groups or brand of stores)


Comparative analysis (e.g., weekdays vs. weekends)


Raw data (for custom reporting)



Total Foot Traffic
Catchment Area Visitor Traffic
Dwell Time (or Visit Duration)
Wi-Fi Usage Analytics
Device Type Fingerprinting
Data Traffic
Session Duration
Loyalty Analytics
Repeat Visitors
Visit Frequency
Visit Recency
Engagement Analytics
Conversion (and Bounce) Rates
Social Media Fan Demographics
Social Media Fan List (or Visitor Log)
Powered by the multi-tenant, massively scalable, and fault-tolerant AirTight Cloud architecture, the solution can aggregate, analyze, and report on data across tens, hundreds, or tens of thousands of sites. Wi-Fi analytics reports can be generated on demand or scheduled for automatic generation and archival or delivery by email. The AirTight solution also provides an API to facilitate integration with third-party data mining or analytics tools or other external platforms such as social CRM or couponing systems that organizations may be already using.
Sample Social Wi-Fi Analytics: Visitor Demographics and Opt-in Customer Listing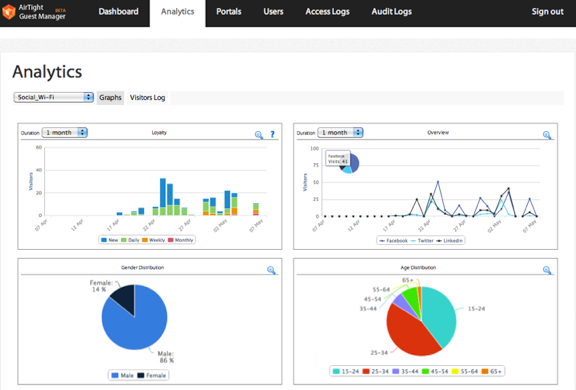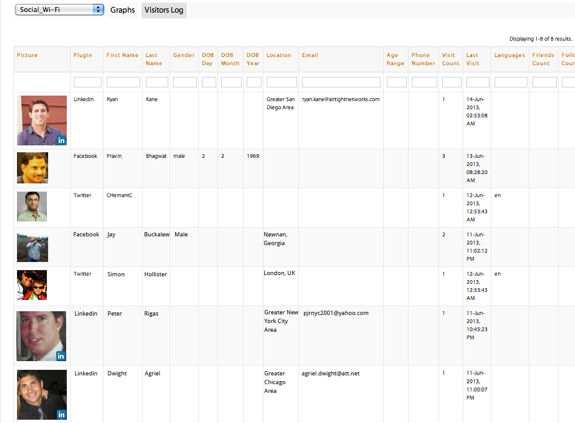 Sample Presence Wi-Fi Analytics