Performance, capacity and power.
Increase performance options with the right-sized and right-priced Dell Storage PS4210 Array Series for your growing business.

| | PS4210E | PS4210X | PS4210XV | PS4210XV 3.5" | PS4210XS |
| --- | --- | --- | --- | --- | --- |
| Hard Disk Drives | 12 hot-pluggable 3.5" 7.2K NL-SAS | 24 hot-pluggable 2.5" 10K SAS | 24 hot-pluggable 2.5" 15K SAS | 12 hot-pluggable 3.5" 15K SAS | 7 hot-pluggable 2.5" SSDs plus 17 hot-pluggable 2.5" 10K RPM SAS drives |
| Drive Capacities | 2TB, 3 TB, 4TB | 600GB, 900GB, 1.2TB | 300GB | 600GB SAS | 400GB SSD plus 600GB SAS |
| System Capacities | Up to 48TB per array (up to 96TB with 2 arrays) | Up to 28.8TB (up to 57.6TB with 2 arrays) | Up to 7.2TB (up to 14.4TB with 2 arrays) | Up to 7.2TB (up to 14.4TB with 2 arrays) | Up to 13TB (up to 26TB with 2 arrays) |
| RAID Support | RAID 6, RAID 10, and RAID 50 | RAID 6, RAID 10, and RAID 50 | RAID 6, RAID 10, and RAID 50 | RAID 6, RAID 10, and RAID 50 | Accelerated RAID 6 |
The below specs apply to all PS4210 series models:
Storage Controller
Dual controllers with 16GB non-volatile memory (8GB per controller)with up to 32GB non-volatile memory in a group of 2 arrays
Network Interfaces
Management network: One 100BASE-TX per controller; 10GbE connectivity
Interface ports
Two 10GBASE-T with RJ45 or 2 x 10GbE SFP+ for fibre or twin-ax copper cabling
Snapshots
128 per volume / up to 2,048 total per group
Volume connections per PS series group
Up to 512 per pool / 1024 per group
Host Protocol
Any standards-compliant iSCSI initiator
Operating systems and hypervisors
Microsoft® Windows Server® including Hyper-V®
VMware® ESX Server
Red Hat® Enterprise Linux® (RHEL)
SUSE® Enterprise Linux® (SLES)
Oracle® Linux
Oracle® Solaris™
IBM® AIX®
HP-UX
Mac OS® X
Citrix® XenServer®
Novell® NetWare®
TCP Network Support
IPv4, IPv6 core support
Expansion option
Can be combined with other EqualLogic PS Series arrays in the same SAN group, online with a maximum of 16 total arrays per group that can support up to 2 PS4xxx arrays and 14 PS6xxx arrays. A maximum of two arrays can be in a group of PS4xxx series with up to 96TB.
Reliability
Redundant hot-swappable controllers with vertical port sharing
Hot-swappable disks and power supplies
Enclosure Monitoring System
CHAP authentication; Access control lists for iSCSI as well as Access Control Policies; Access control for management interfaces including Active Directory, LDAP, or RADIUS support
Management Interfaces
SAN Headquarters multi-group performance and event monitoring tool
Serial console
Ability to configure a separate management network
SNMP, telnet, SSH, HTTP, Web (SSL), host scripting
Multi-administrator support
Security
CHAP authentication
Access control for iSCSI
Access control for management interfaces including RADIUS support
Notification Methods
SNMP traps, email, syslog
Power
AC voltage: 100-240 VAC +10% single phase
700W (max, total), +5V up to 155W; +12V up to 624W; +5Vsb up to 10W
Frequency: 50/60 Hz
Power factor: 0.98 (minimum)
Power supplies: Dual 700W
Environmental Operating Conditions
Temperature range: 5° to 40°C (41° to 104°F)
Storage temperature: –40° to 65°C (–40° to 149°F)
Altitude: For altitudes above 2950 feet, the maximum operating temperature is derated 1ºF/550 ft.
Operating Relative humidity: 20% to 80% (noncondensing) with a maximum humidity gradation of 10% per hour
Operational shock: Half-sine shock 31G +/- 5% with a pulse duration of 2.6ms +/- 10% in operational orientations only
Operating Vibration: 0.26 Grms (5 to 350 Hz) for 5 minutes in operational orientations
Acoustics Category 4: <=7.2 bels at 23C +/- 2C
Air Quality: Airborne contaminant level of G1 or lower as defined by ISA-S71.04-1985
Physical
Height: 2U/8.68 cm (3.41 in)
Width: 44.63 cm (17.57 in)
Depth: 59.4 cm (23.4 in)
Weight: 29.2 Kg (64.4 lb)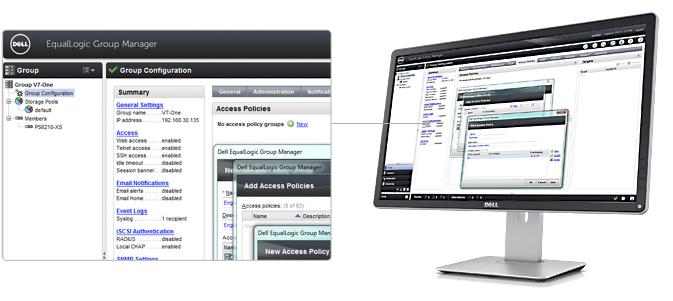 Optimized performance and connectivity
The Dell Storage PS4210 10GbE iSCSI arrays feature industry-leading capabilities of the Dell EqualLogic PS Series product line. With tight integration into common application environments, each model in the series is flexible enough to use with various operating systems and is designed to increase performance and connectivity options for small to mid-sized businesses with:
Better performance—up to six times the performance with new hybrid-flash arrays compared to previous generation arrays2
Dual 10GbE ports, twice as many ports as the previous generation
Support for server and desktop virtualization
Consolidation of servers, storage and networking for easy management of virtual ecosystem
Support for multi-way replication providing robust disaster recovery
Simplified management
Dell EqualLogic Array Software enables sound strategies for data protection, storage management, virtualization and optimization for the Dell Storage PS4210 arrays. This easy-to-use software allows IT generalists to manage more data with fewer resources and includes:
EqualLogic Host Software to extend the functionality of the array-based software and enable cooperation with host operating systems, hypervisors and applications
Host Integration Tools for Microsoft, VMware and Linux products
SAN HQ management software with an interface for monitoring groups of PS Series arrays to ensure storage resources are utilized for maximum benefit and integrated into Dell Services with SupportAssist
Support for block and file data along with FS Series network attached storage (NAS)
Dell Storage Update Manager for simplified firmware updates of PS Series platforms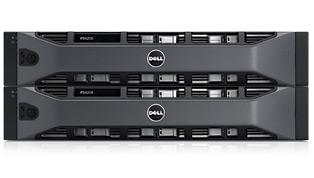 Economical and flexible
Dell Storage PS4210 Series includes five models that retain the simplicity and reliability of the EqualLogic PS Series product line but are right-sized and priced for small to medium businesses. The PS4210XS hybrid-flash array enables high performance and HDD capacity in a single array by automatically tiering hot data to SSDs and colder data to HDDs. The hybrid array is ideal for mission-critical workloads such as VDI and OLTP deployments.
The full line of PS4210 Array Series brings 10GbE iSCSI SAN speed and efficiency to real-world applications, featuring:
Dual controllers, each with 8GB3 non-volatile cache (twice as much memory as the previous version)
Two 10GBASE-T RJ45 auto-sensing (10Gb/1Gb/100Mb) ports, allowing auto negotiation from 1Gb to 10Gb to make your environment easier to manage
Two 10GbE SFP+ ports for fibre or copper cabling
Up to 24 hot-pluggable drives, including SAS, NL-SAS and SSD
Model options for 2.5" drives and 3.5" drives
Up to 48TB3 capacity per array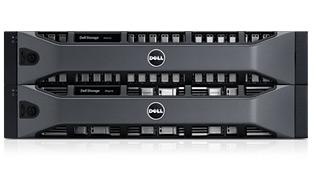 Enhances the value of your data center
Dell Storage PS Series storage solutions have the lowest total cost of ownership (TCO) over a five-year period, compared to two comparable SAN arrays.4 What's more, the PS4210 Series arrays can be tailored to fit your exact needs, and grow with you, simply and cost effectively, with:
All-inclusive software functionality
No-forklift upgrades
Multigenerational compatibility that allows mix-and-match arrays to build tiered storage
Seamless rollout or retirement of arrays
Flexible and powerful arrays right-sized for your business
The new generation of Dell Storage PS4210 Series offers self-managing storage arrays designed to meet the requirements of your small or midsize business or enterprise branch office with your choice of performance and capacity configurations. Build out and customize your storage system to meet your needs by combining new PS4210 arrays and FS76x0 NAS appliances with existing EqualLogic arrays. The PS4210 series offers five models, including a hybrid array that combines the low-latency advantage of SSD storage with high HDD capacity in a single array to optimize workloads in your datacenter.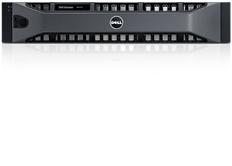 PS4210XS Array
Enables SSD speed and HDD capacity within one array.
Automated data tiering within an array with hot data placed on SSDs
Ideal for VDI deployments, databases and other mixed workloads
7 hot-pluggable 400GB SSDs
17 hot-pluggable 600GB 10K RPM SAS drives
Up to 13TB system capacity with 10GbE connectivity
Dual controllers with 16GB non-volatile memory (8GB per controller)
---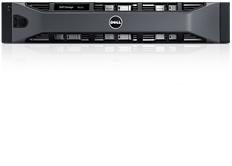 PS4210E Array
Provides entry-level options with affordable-capacity and high-capacity configurations for data-intensive applications.
Up to 12 hot-pluggable 7.2K RPM NL-SAS 3.5" HDDs
2TB, 3TB, 4TB HDD options
Up to 48TB system capacity with 10GbE connectivity
Dual controllers with 16GB non-volatile memory (8GB per controller)
Ideal for Microsoft Exchange and SharePoint or other collaboration applications
---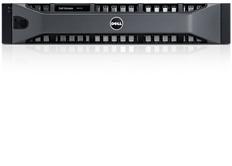 PS4210X Array
Great balance of cost, performance and capacity for smaller data centers, including virtual server environments and databases.
Up to 24 hot-pluggable 2.5" 10K RPM SAS HDDs
600GB, 900GB, and 1.2TB options
Up to 28.8TB system capacity with 10GbE connectivity
Dual controllers with 16GB non-volatile memory (8GB per controller)
---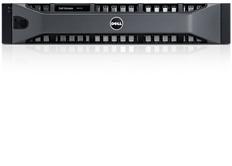 PS4210XV Array
For your critical applications, it is the highest-performing HDD system in
the PS4210 Series.
Up to 24 hot-pluggable 2.5" 15K RPM SAS HDDs
300GB HDDs
Up to 7.2TB system capacity with 10GbE connectivity
Dual controllers with 16GB non-volatile memory (8GB per controller)
---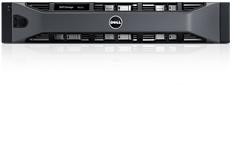 PS4210XV 3.5" Array
High-performance 15K RPM HDD system for applications with
high-capacity and high-performance requirements.
Up to 12 hot-pluggable 3.5" 15K RPM SAS HDDs
600GB HDDs
Up to 7.2TB system capacity with 10GbE connectivity
Dual controllers with 16GB non-volatile memory (8GB per controller)
Global services and support
Dell offers a wide range of professional services to simplify the assessment, design, implementation, management and maintenance of your IT environment, and to help you transition from platform to platform.
Dell ProSupport Enterprise Suite for PS Series
Dell ProSupport offers a suite of support services that enable you to choose support models based on how you use technology and where you want to allocate resources. We recommend Dell ProSupport Plus with SupportAssist for mission-critical systems or Dell ProSupport for premium hardware and software support for your Dell EqualLogic PS Series solution. Contact your Dell representative today for more information.
Dell Enterprise Consulting Services
Our proven methodology and tools are derived from years of global field experience that help you design the right storage plan to mitigate risk and decrease costs while optimizing and simplifying your data management.
Dell Enterprise Deployment Services
Our end-to-end deployment services ensure your Dell Storage installation, configuration and implementation is completed accurately and quickly- anytime, anywhere - with proven processes based on best practices acquired from thousands of deployments by our highly skilled experts.
Dell Education Services
Decrease downtime, improve utilization and ensure business continuity with storage training from Dell Education Services. Choose from courses designed to introduce Dell Storage and prepare you for more advanced topics to courses that dive into the advanced features included in the storage solution and how to apply best practices.
Software and Services for a complete SAN solution
Dell delivers comprehensive end-to-end solutions with software and services options to help you store and manage your data more efficiently and cost-effectively. Included with your PS Series array purchase are the EqualLogic™ array software and host software — virtually all the tools your organization needs for a complete solution.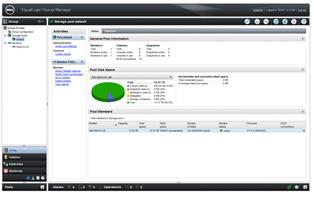 EqualLogic Array Software
EqualLogic Group Manager helps to streamline storage and data management.
EqualLogic Manual Transfer Utility minimizes downtime when transferring large amounts of data.
EqualLogic PS Series Firmware is the foundation of the EqualLogic software family.
Dell Storage Update Manager simplifies the upgrade process with guided update management.
Integrated across the entire family of EqualLogic PS arrays, the EqualLogic Firmware is a SAN operating system based on a unique peer storage architecture that:
Virtualizes SAN resources
Enables peer scalability of up to 16 arrays
Provides intelligent data management functionality
Automatically adjusts system resources
Optimizes performance
EqualLogic Host Integration Tools
This family of host-based software provides tight integration between the PS Series array and the host. Dell provides host integration tools for Microsoft®, VMware® and Linux® environments to offer comprehensive data protection and reliable performance.
EqualLogic SAN Headquarters
Dell EqualLogic SAN Headquarters (SAN HQ) is a centralized monitoring and reporting tool that gathers and provides in-depth information on performance and capacity and provides alerts across multiple groups of PS Series arrays. SAN HQ with Support Assist further streamlines management and improves productivity with automatic case creation and case tracking.